who is Lynn B. Johnson?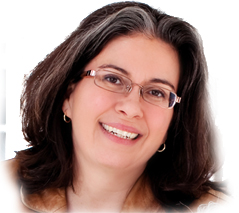 Lynn B. Johnson is the devoted marketing and PR guru who believes that Twitter has one thing right: the fewer words, the better. Having spent her life as a devoted student of writing, Lynn is now comfortably at the top of her field. A published author and glossarian, there is nothing Lynn can't write.
I am fun to work with but we're going to disagree sometimes, and some of the rules I've broken here are ones I'll never let you so much as bend, Lynn says. But you can trust me to work my ass off for you and bring you finished projects that sparkle and gleam.
LBJ's first real job out of college was Customer Support Engineer for Aimnet, Inc. in Cupertino (and later Santa Clara), CA. This experience informed the basic tenet of her business ethic: Don't lie to your customers. Consequently, she won't lie to yours. The #1 rule of interrogation is, "If you lie, you're sunk." Lynn won't let them sink you. She will, however, make them want to buy you or merge with you, like they did with Aimnet, IBIS Consulting, Motormouth Marketing, and Mirapoint Software when Lynn worked her magic there.
Lynn can make you and your company look amazing and then make sure everyone knows it. Enjoy these examples.
If you need your LinkedIn page spiffed up, if you want to improve your corporate marketshare, or achieve #1 positioning within Google, or pretty much whatever, I can get you there, Lynn says, for as little as a mere thousand bucks, depending upon the scope of your goals and dreams.